НАВЕРХ
Hello Steemian, what about news? Hopefully always healthy and give life by God Almighty, back again with my @rahmadbahri are always writing about how to play a Mafia City, or just review his course, this time I had the opportunity to play and distributed to all of you how do I play the game I play the game Mafia City "Chapter II" and on this occasion I would also explain the continuation of the game Mafia City on the level of "CHAPTER II".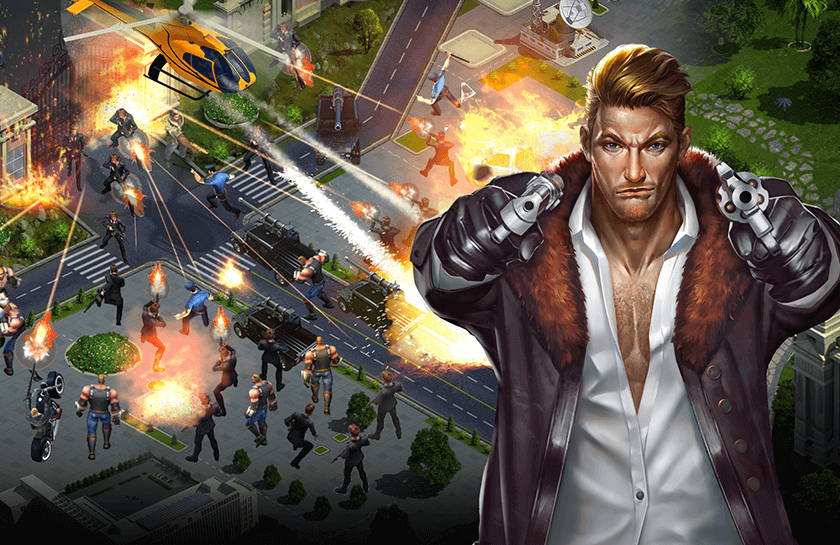 Mafia City H5 is a game that brings the graphs 360 where you guys are going to play this game with extraordinary views that make you guys more playing experience increases with there are some of the effects of his appearance in bargaining by Mafia game City. Game Mafia City H5 is also already type games that already can be played on PC and in 2002 a company also issued a number of times change and this game also became the best Action game. But it is very pity right in too many games provide some display of adult content that is not good to make a game in the main by young children to over 15 years still don't deserve to play him.Game Mafia City h5 play using your browser phone so to look not as good as the look of the game on the Pc because if your phone is not able to live games that amounted to a Pc on the because capacity of the phone only has Forces in cultivate the game is not too good in because specs of the phone is much lower than the Pc.
As usual, I will discuss a little about the game that I reviewed, or the applications I review so that friends can all make decisions and can reduce the doubts all friends. Here if you want to play this game then you can download the application via the games, is the android phone PlayStore. Here I download this game by using Your phone 4 XIAOMI notes that come with the phone's specs are very good and these phones use 3 GB of RAM and 64 GB internal memory so make this phone can play all games in Android. The game is based online, but don't worry about the need for internet speed is not great, we can also play on the H + or 3 g phone network on a regular basis.
Mafia game City this is a game that has the levels and in the call to the "Chapter" in which each high chapter we skip the more difficult also challenges that we face in every level in this game, in my current Review will be commenting on the game Mafia city Chapter II and where the game Mafia II chapter City on us doing more development in the areas of mining and gambling companies. So you guys are going to build some buildings as well as we will build "Shooter Camp" to train the rifles.
Chapter II " Bite The Bullet"
On the game mafia city in Chapter II has his name which is "BITE THE BULLET" where missions on Chapter II there are some tasks that are given to you guys can conducted and is working on some of the tasks Are given in Chapter II missions on the game Mafia City is in between:
Upgrade Mansions to LV.3
Bulid Shooter Camp ,Train 10 Shooter ,Defeat Lv.2 Street Force, Once.
Mission i: Upgrade Mansions to Lv 3
On the game Mafia City there were some wake up that is in this game that fills the screen on each side of this game, so it's on a mission to the I there is Chapter II we commissioned to build the Mansion To Level 3, where the Mansion serves as the parent Building on This game, because of how big his building or increase the Level on building this Mansion will indicate How the Level of our game Or how big the Chapter we have passed right. You guys can't build another building before you've managed to build his first level to him. Where on every Mansion that will always need right in the wake of charges that are in need in his development, in the picture above we in command right To Level up To Level 2 Mansion where you guys Need an Upgrade charge for free because at the the image above is a prefix or a clue game that always free every Power up on Mafia game City. On each of you Successfully Upgraded Its you guys will get the effect from the benefits of development to the next level of his Mansion, where in the image above describing the construction of the Mansion Level 1 To Level 2 and you get the following benefits:
Wall Lv 2,Mining production as much as 3,920 Box,Earning money of 3,920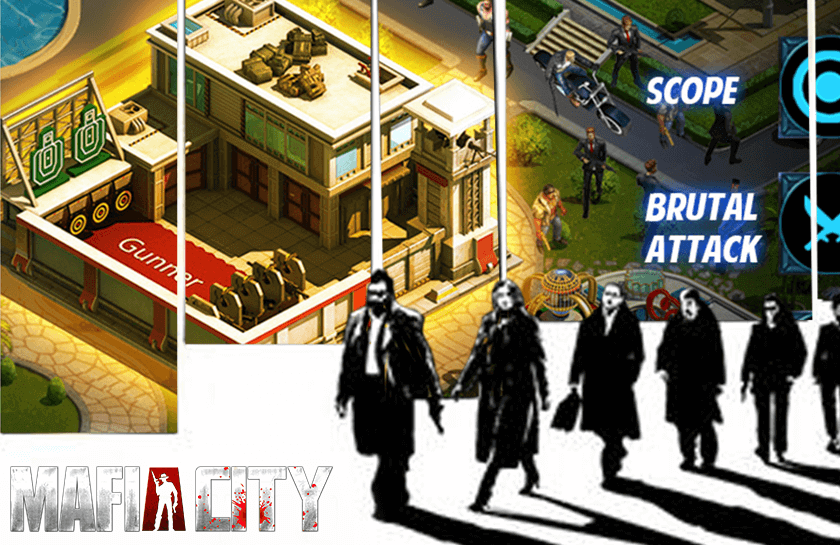 Mission 2 "Bulid Shooter Camp"
Bulid Shooter game mafia camp on the city it serves as a place to train and make the Shooter or gang star troops that we leaders of Mafia game on the City. Because before you assault, you guys need right forces in conducting attacks against the enemy, want that the gangsters of the streets or the big gangsters will we face in this game. So you guys are going to build a liberal camp Shooter with level 1 and you guys need to open her by pressing the "BULID" to build it. and when you guys managed to build Biker Camp you must press button "Train" to form and train the armed forces of one Chopper that you guys have, the game Mafia city is very much a character or a member can you guys make, but can not be opened, because Level Shooter Camp we buy we do upgrades.
Mission 3 "Train 10 Shooter "
On his first mission you will give the task to make the 10 army Shooter who can you guys create on the game by doing click on the screen in a Shooter, Shooter also has some strength among his :
Power: 1 Defense: 6 Shots: 8
Mission 4 "Defeat Lv.2 Street Force, Once."
Game Mafia city is a game of wars Between group or gang of criminals for the sake of a seizing of power and property on each time the assault, on this last mission that we are asked to conduct attacks against the gang the streets that has Level 2 and when conducting attacks against the gang that needs you guys know is on every time you guys attack Requires that the name of his forces, so this game also need right strategies in the placement forces opposing forces, so according you guys should read the powers of opponents in the assault because if you guys to lose you guys are going to miss the troops who died in the battle between gangs and reputation you will down when you guys lost to t gangsters of the streets.

Mafia City official site ( Yotta game studio),chinese version mafia game name is 黑道風雲 H5, thank you!